Universal 3.5mm Direction External Microphone For Canon Nikon DSLR Camera DV Camcorder
Key Features
Model: MIC-01
Color: Black
Material: ABS(Acrylonitrile Butadiene Styrene) Plastic
Item Size:13.5x3x5.5cm (Length x Width x Heigth)
Length of Cable: About 20cm
Frequency Response: 30-15000 Hz
Power Requirements: 3V CR2 battery
Sensitivity: -40 dB (0dB = 1 V/Pa at 1 KHZ)

Package Included:
1 x Microphone (The camera isn't included, it's for show only.)
1 x Battery
1 x User Manual
How To Use:
1.Attachments will slide adapter to connect to the camera fixed on the slide rail microphone.
2.After confirm the camera closed, connected to the micphone L mini stereo plug the camera microphone input port.
Specifications:
Product Name: Microphone For Camera
Model: MIC-01
Color: Black
Material: ABS(Acrylonitrile Butadiene Styrene) Plastic
Item Size:13.5x3x5.5cm (Length x Width x Heigth)
Length of Cable: About 20cm
Frequency Response: 30-15000 Hz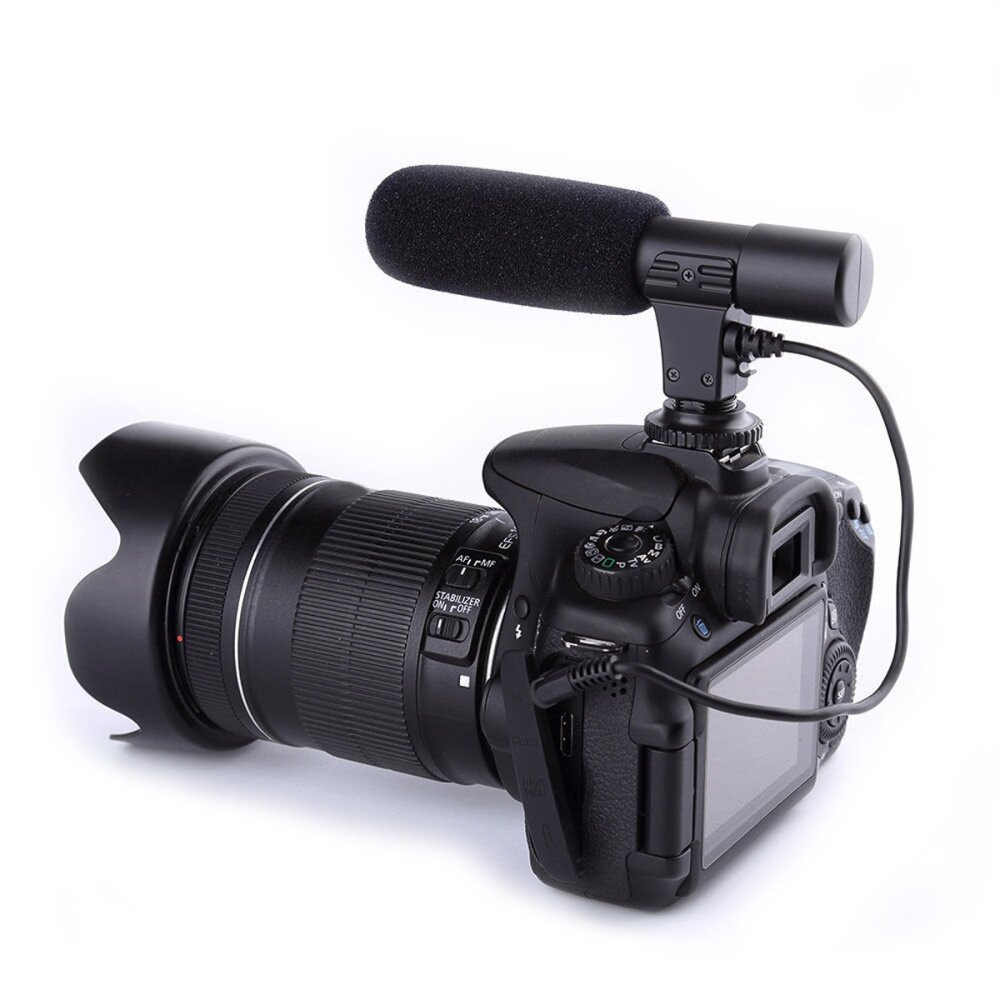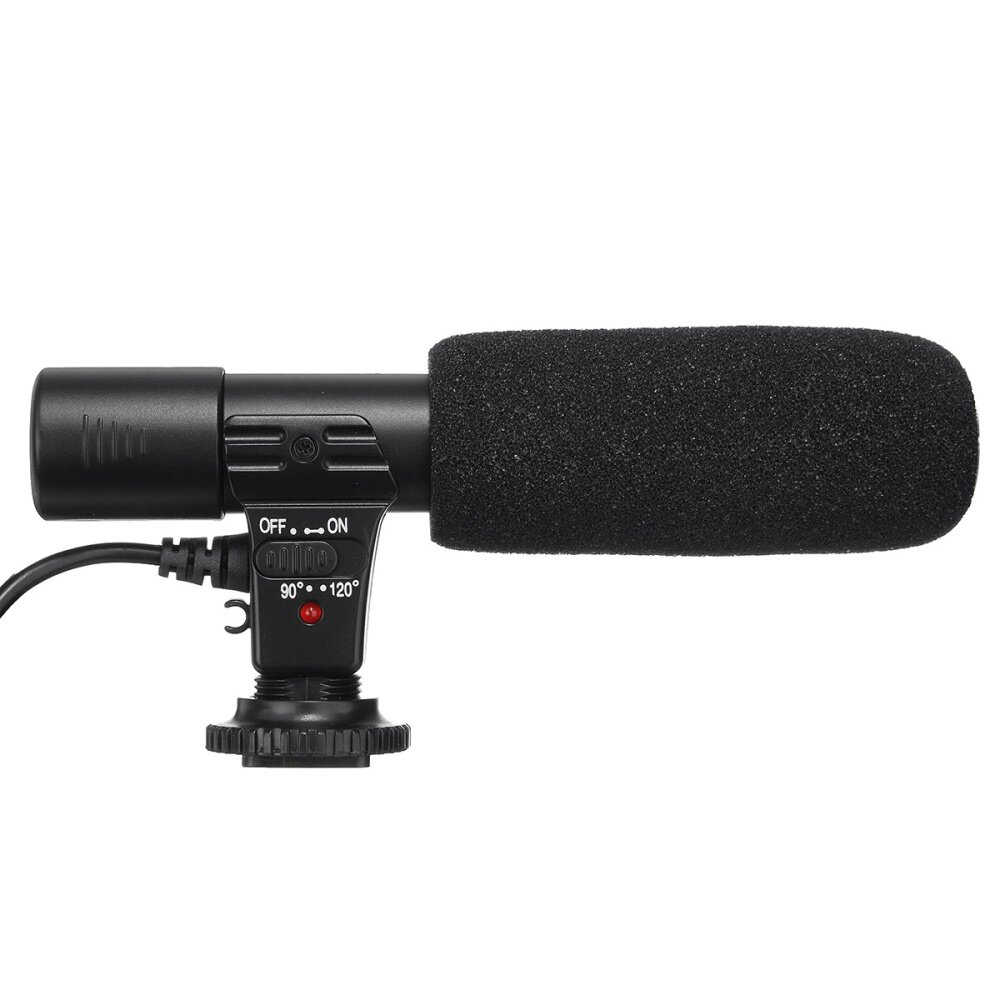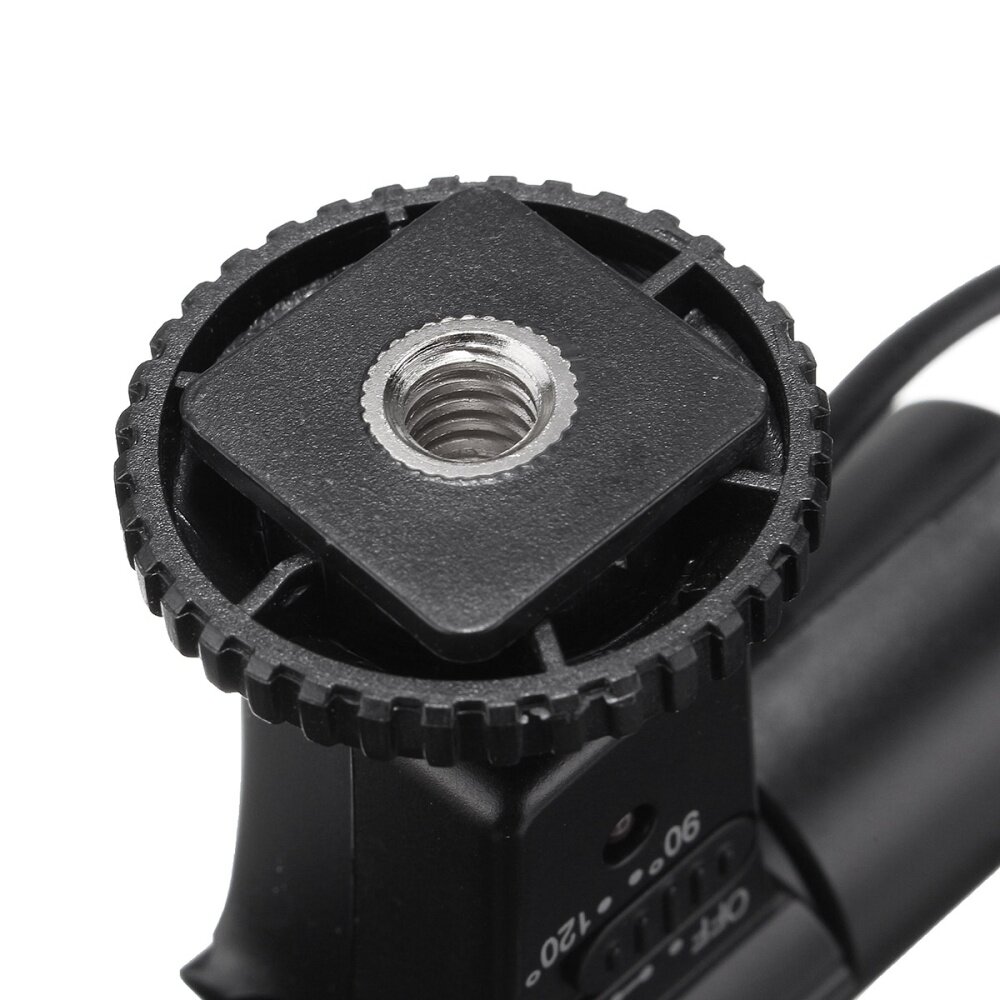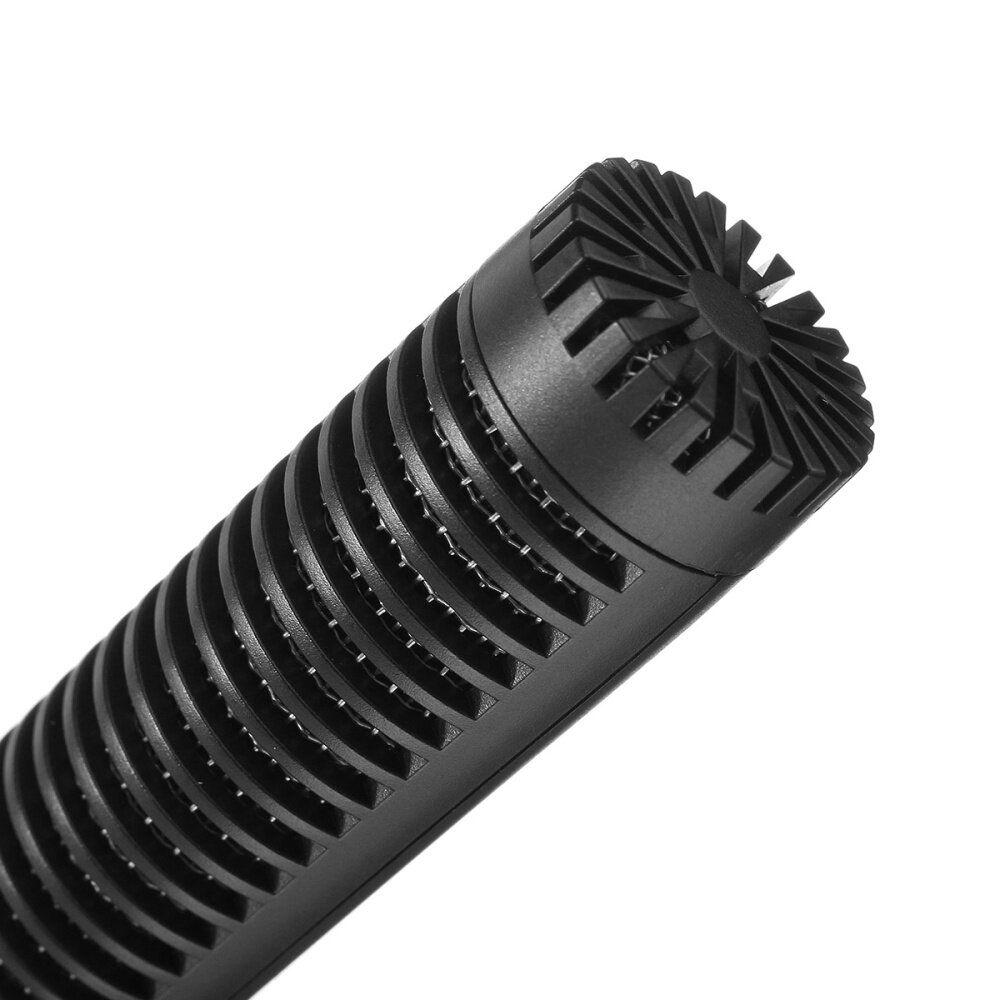 Pointing To The Features: Single Directional x 2
Output Impedance: 200 Ohm
Signal-to-noise Radio: 76 dB (1 KHZ at 1 PA)
The Loudest Level: 120 dB at 1 KHZ harmonic distortion in 1% or less)
Power Supply: 3V DC
Type: MS (Mid-Side) Stereo Wire
Power Requirements: 3V CR2 battery
Battery Life: About 800 Hours (at room temperature, the use of packing attached 3V CR2 lithium battery)
Compatible Model: It fits for any other D-SLR camera which have 3.5mm MIC socket and standard hot shoe
Notice:
-The microphone is very sensitive, do not drop, knock, or strong shock.
-If the microphone is placed next to the speaker, it may produce whistlers if happened, is about to place the microphone is far away from the speaker, or reduce the volume of the speaker.
-The tape change pick up mode switch settings, can produce noise.
-The battery indicator on the microphone when opening the lights up and immediately went out to save battery power and prevent stray light effects shooting video. So please check the switch to confirm that the switch has been closed and the microphone is used when you do not use or stop using it.
-Plenty of battery, the battery indicator on the power switch when one flash, in use process, if the microphone or turn on the power switch, power light bright, this suggest that the battery is not enough, but still can be used one to two hours, but at this time, please replace the battery in time.
 
Universal 3.5mm Direction External Microphone For Canon Nikon DSLR Camera DV Camcorder